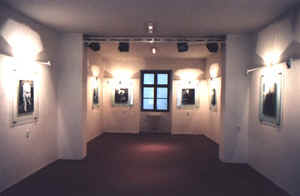 The Photography Gallery Profile
The Gallery Profile at No.4, Prepoštská Street is the only gallery in Slovakia systematically to pursue photographic work. In 1999 it will celebrate the 30th anniversary of its foundation.
The Gallery Profile was set up in 1969 and utilised the foyer of the now non-existent cinema Pohraničník for its exhibitions. Figuring among directors of the Gallery were such names as Ľudovít Hlaváč, Vladimír Vorobjov, Ľubo Stacho.
At the present time the Gallery has its headquarters on the premises of the Town's Cultural Centre, on the second floor of a historical building in the centre of the pedestrian zone - at No. 4, Prepoštská Street. The managing authority is the association FOTOFO which also organises every year the well-known event Month of Photography.
The Gallery's dramaturgical design is to introduce high-quality, verified photographic works of successful Slovak and foreign artists, on the one hand, and discover and present to the public new names and trends in photography. Among interesting exhibitions in 1998, mention might be made of that showing artists' portraits by the eminent Slovak photographer Karol Kallay, the impressive and strongly social document of the American photographer Steve Hart, or the selection of pictures by the Czech author Jindřich štreit.
The Gallery Profile is striving to build up a library with photographic topics - books, exhibition catalogues, journals and magazines are available for study on the spot.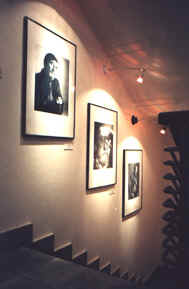 One may likewise find in the Gallery topical information on exhibitions, contests, scholarships, grants. Interesting photographic titles from home and foreign production are on sale.
v.m.